Networking for Drinking Water Supply in Adriatic Region – DRINKADRIA
(IPA Adriatic Cross-Border Cooperation 2007 – 2013)
The DRINKADRIA project aimed to improve the procedures and protocols for safe water supply in border areas while considering the management and protection of water resources in a transboundary context.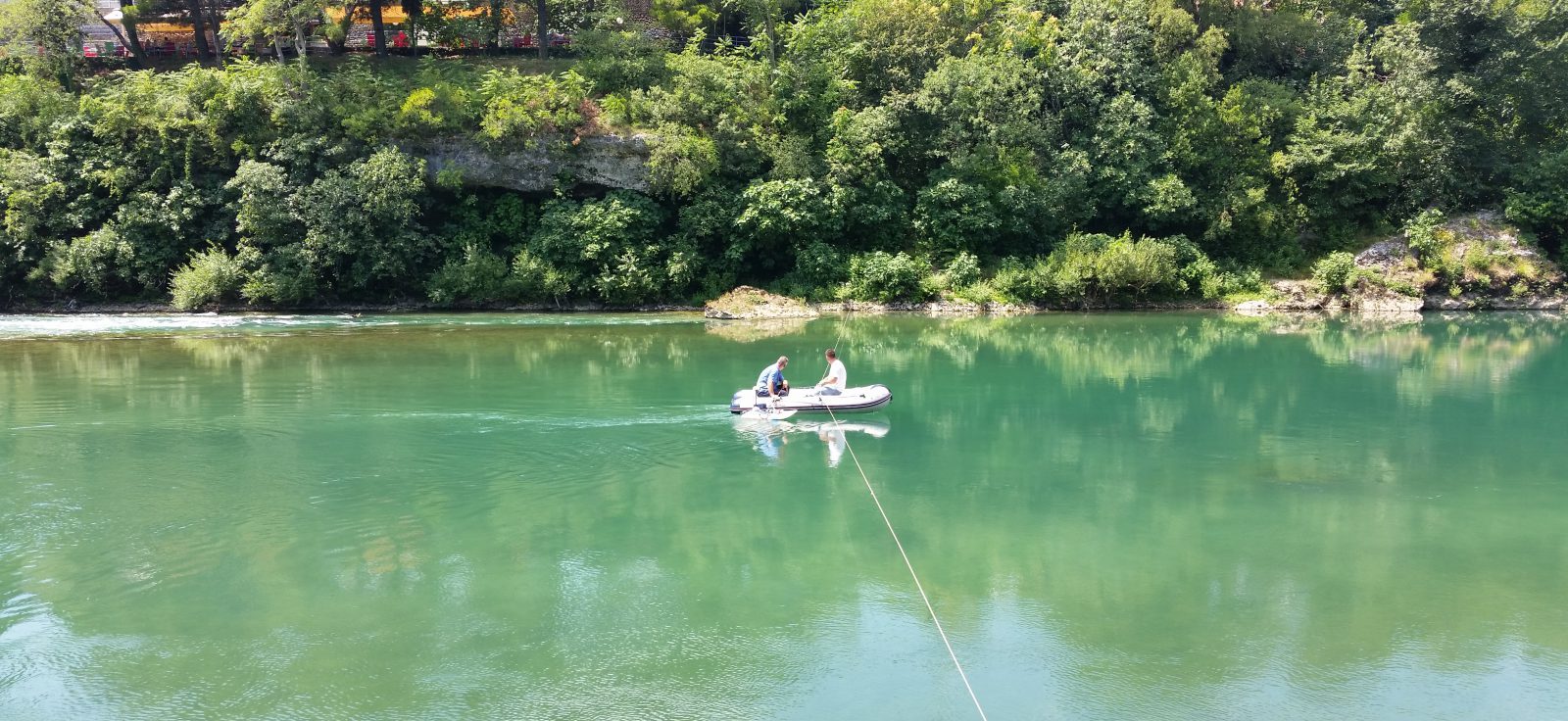 The project addressed the specific issues of transboundary strategies and measures for managing drinking water resources, taking into account climate change and the need to connect and network the water supply systems of neighboring countries. The problems that the project implementation takes into account are: outdated infrastructure, excessive losses in water supply systems, climate change, increased water demand due to the development of the tourism sector, strong seasonal variations in water demand, pressures on water resources, and lack of an adequate legal framework for regulation and control of the management of transboundary water resources and water supply systems, which leads to potential conflicts between neighboring countries in the negotiations over water supply problems.
As part of the project, an internal website for the exchange of the project partners' information was developed as well as a public web site used for publishing and dissemination of significant information about the project, its results and activities.
The project was co-financed by EU funds through the IPA Adriatic Cross-Border Cooperation Program 2007-2013. The project started in November 2013 and lasted for a total of 29 months. The total value of the project was EUR 6,600,000.
Partner institutions from the countries of the Adriatic region were included in the project: Italy, Slovenia, Croatia, BiH, Montenegro, Serbia, Albania and Greece.
In order to develop strategies and procedures for safe transboundary water supply through the management of transboundary water resources, both the climate change and the specific socio-economic context of the region were taken into account. The project invested significant resources in improving the water supply system (system monitoring, loss reduction, reconstruction or construction of system parts).
The lead project partner was Consulta d'Ambito per il Servizio idrico Integrato Orientale Triestino / Area Council for the Eastern Integrated Water Service of Trieste (CATO) from Trieste, Italy.
The follwong institutions were partners on behalf of Bosnia and Herzegovina:
Hydro Engineering Institute Sarajevo (HEIS),
Public Utility Company "Komunalno" d.o.o. Neum, and
Associate partner from BiH: Adriatic Sea Watershed Agency Mostar.
The implementation of the DRINKADRIA project has contributed to the improvement of the quality of water supply and life throughout the region.
Hydro Engineering Institute Sarajevo was involved in all segments of the Drink Adria project, whereas particular contribution was made to the following segments:
Management of cross-border water resources – focus on cross-border water bodies (surface water and groundwater) including development of common cross-border strategy and measures for water resources management;
Management of cross-border water supply systems – development and implementation of the common good practices codex and measures for cross-border water supply system (SLO – ITA, SLO – CRO, CRO – BiH, MNE – ALB).